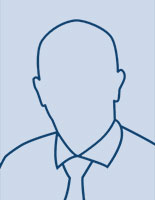 Dr. Martinez is a Family Medicine Board Certified physician.  He completed his Medicine degree at the LaSalle Universidad in Mexico City, Mexico, and his Residency training in Family Medicine at Southern Illinois University in Decatur, Illinois.  Dr. Martinez has worked in Urgent Care and Emergency Room facilities in Illinois, Minnesota and California.  Dr. Martinez joined the staff at Hutchinson Health in 2010. 
Additional Languages Spoken
Spanish
Residencies
Southern Illinois University
This provider has not added any information for this category.
Locations
Hutchinson Health
320-234-5000
1095 Hwy 15 South
Hutchinson, MN 55350
You'll need to sign in to use this feature.